 Picosecond Pulsed Drivers
Sepia PDL 810 NEW
Single channel Picosecond Diode Laser Driver
Single channel pulsed diode laser driver system
Pulsed and CW operation
Easily controlled via USB
Quick set-up and easy storage of predefined set-ups
Suited for LDH Series, LDH-FA Series, and PLS Series
5-year warranty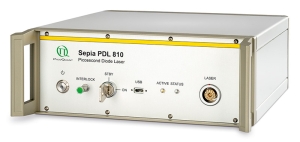 The Sepia PDL 810 system is a single channel pulsed diode laser driver system that allows operating a connected laser head in either pulsed or continuous wave (CW) mode. The driver may trigger the laser autonomously from its built-in crystal oscillator or, if a more complex triggering scheme is needed, can also be triggered by an external signal. Any output frequency from single shot (if triggered externally) to 80 MHz is supported.
Take full control
The operating parameters of the Sepia PDL 810 laser driver (such as trigger source, repetition rate, and pulse energy) are completely configured from a computer via USB, allowing for a quick set-up and easy storage of predefined set-ups. Stand-alone operation is possible, if no changes to the parameter set-up is required.
Type
crystal locked
Operation mode
pulsed or continuous wave (CW)
Base frequencies
80 MHz
Repetition frequencies
user selectable: 1, 1/2, 1/4, 1/8, 1/16, 1/32 of base frequency
80, 40, 20, 10, 5 or 2.5 MHz
Jitter
typ. 3-5 ps
External Trigger Input
Amplitude
-2 to 0 V
Trigger level
NIM
Required pulse width
> 5 ns
Delay
trigger input to optical output: typ. 35 ± 5 ns
Frequency range
single shot to 80 MHz
Impedance
50 Ohms (dynamic)
50 Ohms (static)
Connector type
BNC socket (female)
Synchronization Output
Amplitude
< -800 mV into 50 Ohms (NIM)
Pulse width
6 ns
Delay
12 ns (from falling edge to laser output)
Internal impedance
50 Ohms
Connector
SMA socket (female)
Gating Inputs
Fast gate

Transition time typically 10 ns (pulsed only)
Internal impedance 50 Ohms
Signal type: TTL (5 V)
Connector type: 1-pin LEMO socket – 00.250 Series
Example of connector: FFA.00.250.NTA

Slow gate

Transition time < 100 ms (pulsed and CW operation)
Internal impedance > 500 Ohms
Signal type: TTL (5 V)
Connector type: 4-pin LEMO socket – 00.304 Series
Example of connector: FGG.00.304.CLA

Remote Interlock
Voltage
12-14 VDC
Loop resistance
10 Ohms maximum
Computer
PC Interface
USB 2.0
Operating system
WindowsTM 8 / 8.1 / 10
Power Supply
Line voltage
220/240 or 110/120 VAC, 50/60 Hz
Power consumption
45 W maximum
Dimensions
Base unit:
237 × 310 × 97 mm (w × d × h)
Operation Environment
Temperature Range
10 °C - 40 °C
All Information given here is reliable to our best knowledge. However, no responsibility is assumed for possible inaccuracies or omissions. Specifications and external appearances are subject to change without notice.
The Sepia PDL 810 is compatible with the picosecond pulsed sources listed below. Check out the corresponding product pages for more details.
---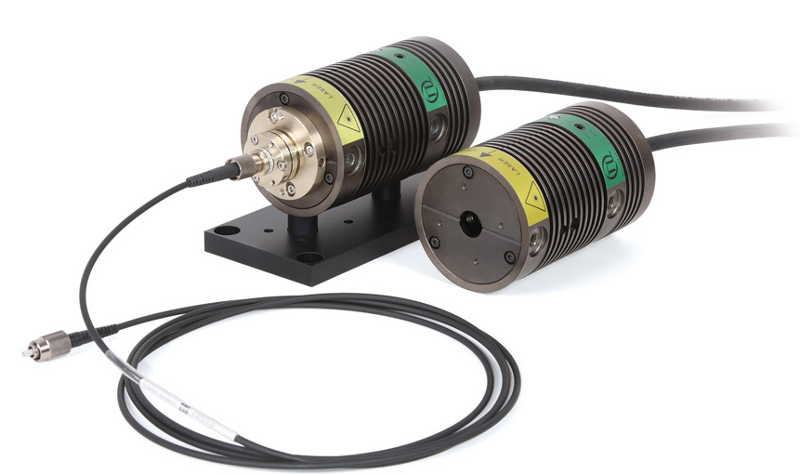 Picosecond Pulsed Diode Laser Heads
Wavelengths between 375 and 1990 nm
Pulse widths as short as 40 ps (FWHM)
Adjustable (average) power up to 50 mW
Repetition rate from single shot to 80 MHz
Optional dual mode: pulsed and CW operation
Collimating optics, optional fiber coupling and peltier cooling
---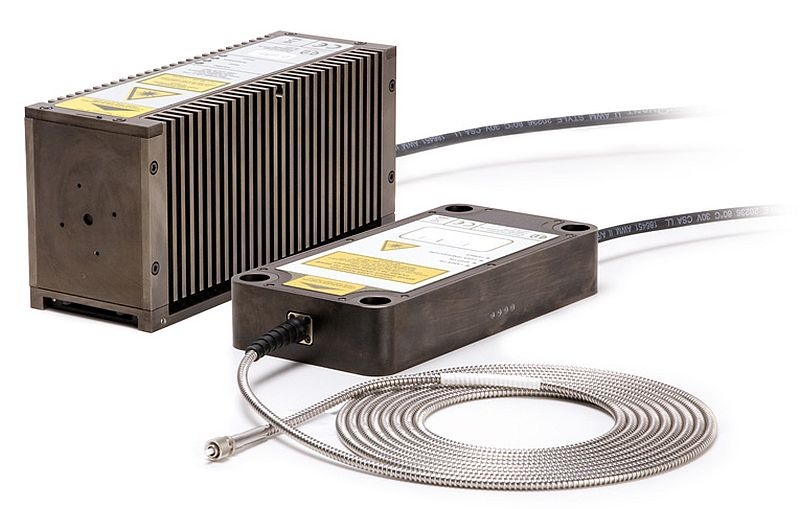 Amplified Picosecond Pulsed Laser Diode Heads
Available wavelengths: 266, 355, 515, 531, 560, 766, 1064, and 1532 nm
Pulse width down to 70 ps (FWHM)
Average output power between 1 mW and 450 mW (depending on wavelength)
Repetition rates up to 80 MHz
Collimated beam or PM fiber output with FC/APC fiber connector
---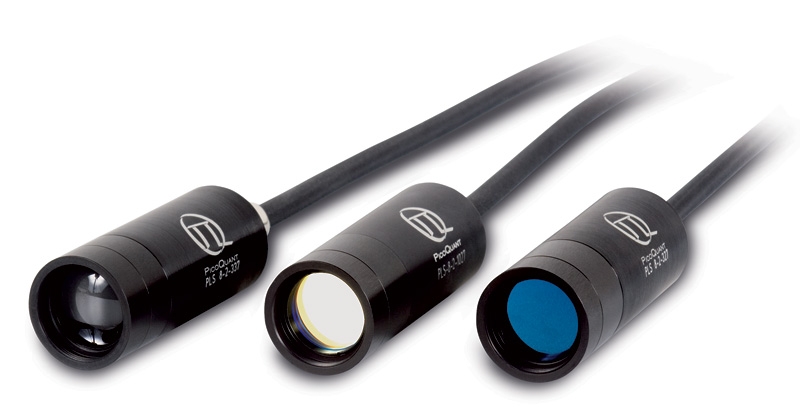 Sub-nanosecond Pulsed LEDs
Center wavelengths between 255 nm and 600 nm
Pulse width down to 600 ps
Adjustable (average) power up to 80 µW
Repetition rate from single shot up to 40 MHz
Optional bandpass filter
---
Confocal microscopy (FLIM-, FRET-, FCS-imaging)
Quantum optics, single photon generation
Test and measurement of detectors and optical fibers
Materials research
The following documents are available for download:
---
Latest 10 publications referencing
Pulsed Diode Lasers (PDL Series, LDH-Series, LDH-FA Series)
The following list is an extract of 10 recent publications from our bibliography that either bear reference or are releated to this product in some way. Do you miss your publication? If yes, we will be happy to include it in our bibliography. Please send an e-mail to info@picoquant.com containing the appropriate citation. Thank you very much in advance for your kind co-operation.