 About PicoQuant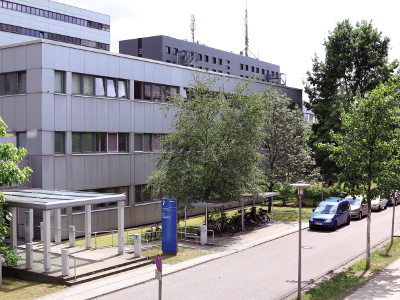 The PicoQuant group was founded in 1996 to develop robust, compact, and easy to use time-resolved instrumentation and systems. Since April 2008 sales and support in North America is handled by PicoQuant Photonics North America Inc. In January 2010, the PicoQuant group was extended by PicoQuant Innovations, which was founded to support the increasing activities in the field of teaching, customer support, and event organization.

Today, PicoQuant is known as a company leading in the field of pulsed diode lasers, time-resolved data acquisition, single photon counting, and fluorescence instrumentation. In 2002, we developed the first commercial ultrasensitive fluorescence microscope that permits measurements on the single molecule level. Our instruments are used all over the world. They help to prepare papers in high-ranking journals as well as carrying out routine quality control and production processes of global industrial players. Starting from traditional time-resolved fluorescence detection in bioanalytics, the range of applications is continuously increasing and includes semiconductor quality control, diffuse optical tomography, quantum information processing, optical detector testing, and telecommunications. Due to our easy to use products, researchers can now focus on their problems in biology, medicine, environmental science, or chemistry without needing a large background in physics, electronics, or optics.
State-of-the-art technology
Our intention is to offer state-of-the-art technology which has been co-developed and tested by renowned researchers at a price affordable to scientific groups and cost sensitive industry. We have successfully teamed up with major confocal microscopy companies to develop dedicated equipment that permits time-resolved fluorescence studies on their commercial laser scanning microscopes. Following this philosophy, we are always looking for new challenges. PicoQuant especially encourages OEM inquiries for its products, notably for applications where time-resolved techniques were considered too expensive and cumbersome in the past.
PicoQuant's innovative and dynamic team of physicists, chemists, biologists, designers, electronic, software, and mechanical engineers work together to offer a full range of modules for optical excitation, photon counting, as well as complete and automatic instrumentation for a wide range of electrooptical measurement tasks.
More than 25 years of research and development
The combination of more than 25 years of research and develeopment, several thousand units sold, and cooperation with international experts for special applications provides a stable basis for new outstanding developments always driven by our customers' needs and inspirations. We invite you to visit our website or contact our product and application specialists directly to discuss your specific needs. And, of course, you are always welcome to visit our application labs during your travel to Germany.
Workshops and training courses
Beside its commercial activities, PicoQuant dedicates a lot of its efforts to teaching young researches as well as experienced scientists who want to start working in the field of fluorescence. We consider this as our contribution to the scientific community and hope to motivate more and more students and researchers to study time-resolved phenomena. In 2014, we celebrated the 20th anniversary of our "Single Molecule Workshop", which has been attended by thousands of scientists over the years. Our annual teaching courses held together with world leading scientists are another perfect opportunity to learn details about new applications and techniques and to get hands-on experience using state-of-the-art instruments.
Our core values
We at PicoQuant all adhere to a series of core values in our daily corporate activities and interactions with people, society as well as the environment. These essential principles are summarized in our Code of Conduct (PDF), also available in German (PDF).