 Single Molecule Workshop
9th International Workshop on
"Single Molecule Spectroscopy and Ultrasensitive Analysis in the Life Sciences"
September 24 - 26, 2003 in Berlin, Germany

Summary
Once more in a successful series of events PicoQuant invited the top researchers working in the field of Single Molecule Spectroscopy to the 9th International Workshop on "Single Molecule Detection and Ultrasensitive Analysis in the Life Sciences" held at PicoQuant in Berlin, September 24-26, 2003.
The workshop was one of the best in its 9 year history and 75 attendees enjoyed 27 excellent talks and 15 posters. The recent years have seen a vastly increasing interest in the detection and spectroscopy of single molecules. Especially in genetics, molecular and cell biology, as well as in high-throughput screening and diagnostics, Single Molecule Detection (SMD) under biologically native conditions became an important research tool. Optical detection methods have shown their great potential in such applications, notably laser induced fluorescence developed into a powerful technique for gaining insight into structure and dynamics of individual molecules. With the event PicoQuant stimulates the exchange of knowledge and new ideas between the experts in SMD, interested scientists from other fields and potential users from the life-science industry. Enrico Gratton, an acknowledged leader in the field of fluorescence, professor at the University of Illinois at Urbana-Champaign and invited speaker at the Workshop praised the event in his concluding remarks: "This has been an excellent meeting, it has this good balance between invited speakers and young people. I very much liked the form and I appreciate that people are invited without regard to the organizer's business, on a broad scientific scope."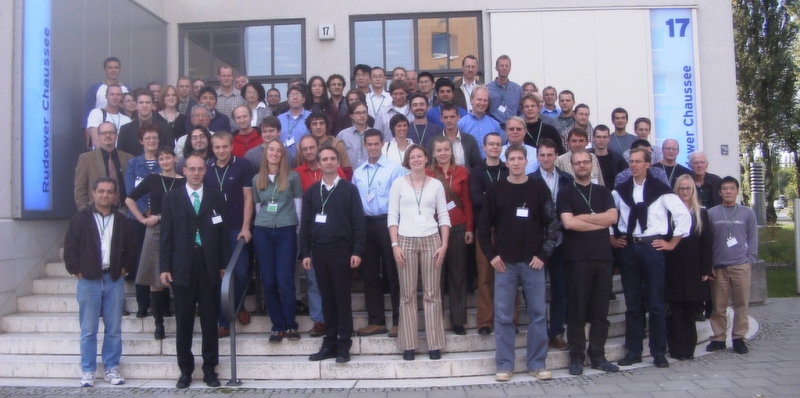 Invited speaker
Maxim Dahan (Paris, France)
Enrico Gratton (Urbana, USA)
Taekjip Ha (Illionois, USA)
Stefan Hell (Göttingen, Germany)
Johan Hofkens (Leuven, Belgium)
Kazuhiko Kinosita (Okazaki, Japan)
Petra Schwille (Dresden, Germany)
Schedule
The program is still available for download:
Student award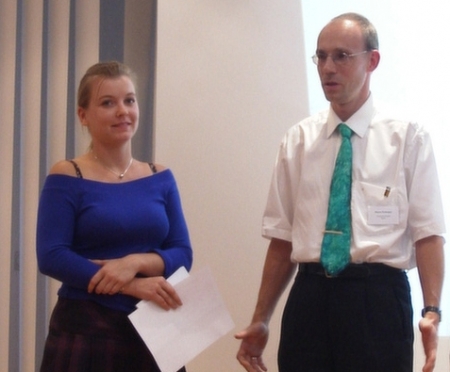 PicoQuant especially wants to encourage young scientists. As in the previous years a special prize of 750 Euro for the "Best Student Talk" was awarded by PicoQuant GmbH. The intention is to encourage oral presentation in preference over poster submissions. Again this year it proved extremely difficult for the jury to nominate the winner, since there were so many good contributions. In the end the price winner Sandra de Keijzer from the University of Leiden in the Netherlands, with an excellent talk on imaging of individual G-protein coupled receptors on the plasma membrane in vivo.
---
Archive
The workshop on "Single Molecule Spectroscopy and Ultra Sensitive Analysis in the Life Sciences" is an annual event since 1995. To get an impression of our Single Molecule Workshops have a look at the video below.
For a summary of each year's event, please select the year from the list below.
Thank you for registering for the Single Molecule Workshop!
An email with the supplied information has been sent to the provided address.
×