Time-resolved Microscopy Course
14th International Course on "Time-resolved Microscopy and Correlation Spectroscopy"
March 1-4, 2022, Virtual Meeting
Scope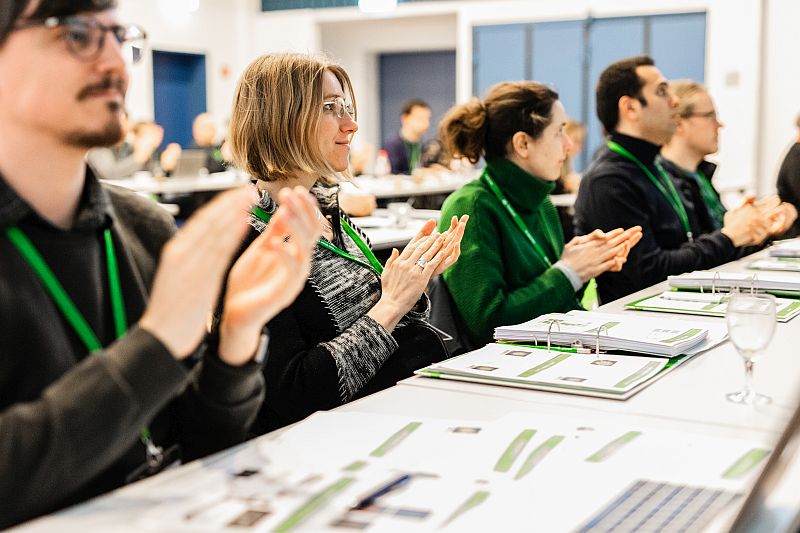 Our course provides an in-depth introduction to the world of time-resolved fluorescence microscopy with a focus on life science applications. The course combines a series of lectures by experts in the field with practical sessions on systems from market-leading companies.
Who should attend?
The content is geared towards both novice researchers as well as those having some previous experience with time-resolved methods and applications.
Why should you attend?
Join our event to:
Learn the principles behind time-resolved fluorescence microscopy
Get to know powerful applications that will help advance your research
Understand how time-resolved data is acquired and analyzed
Interact directly with experts to discuss your research and foster collaborations
See confocal microscopes from various companies live in action
Talk to and socialize with your fellow scientists
Which topics are covered?
Attending the lectures and practical sessions will provide you with a better understanding of the following topics:
Practical sessions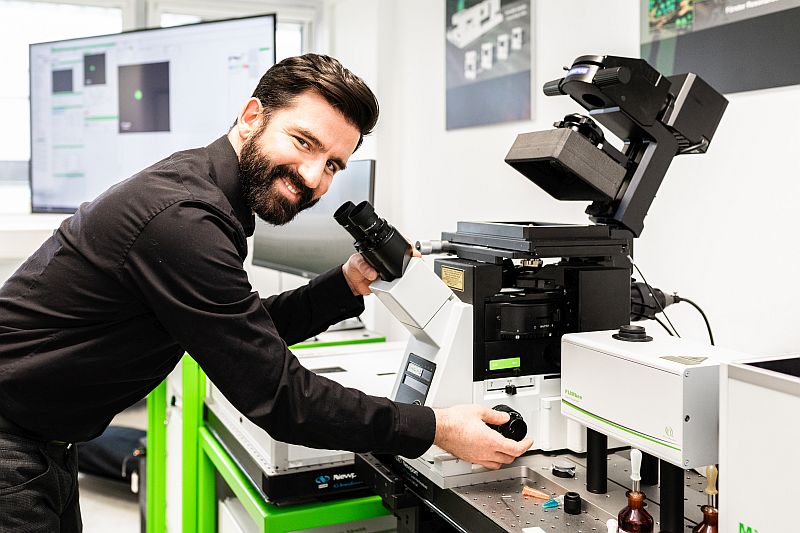 Confocal microscopes from major manufacturers will be used during the practical sessions. On each day we will perform a live demonstration on one of the systems that focuses on a special topic. This will give everyone a chance to familiarize themselves with all featured instruments and techniques and ask live questions during these sessions!
The following instruments will be featured:
Important dates
Deadline for early bird registration: January 7, 2022
Final deadline for course registration: January 28, 2022
Program available in December 2021
Participants about the course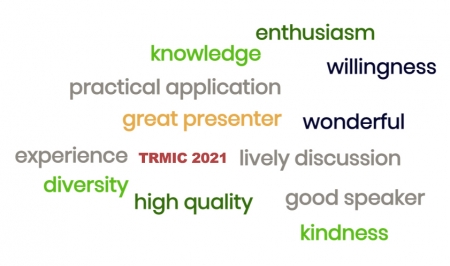 "I really like the structure of the Microscopy Course, offering a mix of basic lectures, advanced applications, and practical methods. A major highlight was the great interaction with the audience"
Dr. Michael Ebner, Invited Speaker 2021
Contact
Course coordinator: Marta Kolonko

Tel: +49-30-1208820-608
Fax: +49-30-128820-90
Email: trfcourse@picoquant.com

Please note: schedule and content of this event are subject to change without notice.
Schedule
Course schedule will be announced in December 2021.
Course fees
| | until January 7, 2022 | January 7, 2022 until January 28, 2022 |
| --- | --- | --- |
| Academic/University | 400€ | 550€ |
| Industry and Private Sector | 500€ | 700 € |
Please note the terms and conditions.
For payment you can choose between credit card (Visa, Master Card) and bank transfer. Possible bank charges have to be paid by the participant. Please note that we do not accept checks.
After online registration, you will receive an email notification including a PDF file that includes information on the payment procedure.
All payments have to be received within 14 days after date of registration.
We will send an email confirming your participation once we have received your payment. If payment is overdue, your registration will not be processed and considered invalid.
A receipt of payment will be included in our email confirmation of participation.
Cancellation of registration must be submitted in writing or via email and is valid only with acknowledgment of receipt by PicoQuant GmbH. A refund of registration fees is dependent on the notice given:

For cancellations made until January 28, 2022, 75 % of the received registration fee will be reimbursed. In case of cancellations after January 28, 2022, 25 % of the registration fee will be reimbursed.
It is possible to name and send a substitute participant..

Schedule and content of this event is subject to change without notice.
PicoQuant records photographs and video material (including audio) of participants at the events. By registering for a PicoQuant event, you agree that we may include images of yourself (either as a full image or in parts) for promotional purposes in various publications (press releases, promotional activities, event website, etc.). This material may also appear on our internet web page or on related social media pages. If you do not want us to use pictures or video material in which you appear, please inform us in written form.

Thank you for registering for the Time-resolved Microscopy Course!
An email with the supplied information has been sent to the provided address.
×