 June 19, 2023
Our Highlights at LASER World of POTONICS in Munich
Drop by our booth B2.216 at discuss your needs with our experts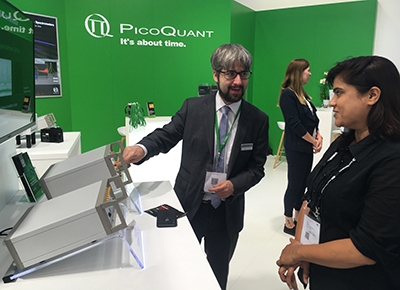 We are looking forward to meeting you in person from June 27 to 30 at the LASER World of PHOTONICS in Munich. We are bringing exciting innovations in all three product lines with us: First, Prima, a compact three-color picosecond laser module. Next, the PDA-23 single photon detector array, available in combination with the MultiHarp 160 multi-channel TCSPC module. Last but not least, the FluoMic add-on for our FluoTime spectrometers, which enables time-resolved micro-photoluminescence spectroscopy. Come by our booth to see these and other new products live.
Booth B2.216
Thirteen of PicoQuant's experts are excited to welcome you at the exhibition:
Rainer Erdmann, CEO
Jürgen Breitlow, CTO
Michael Wahl, Head of Instrumentation Development
Uwe Ortmann, Head of Sales
Frederik Siegmann, Head of Marketing
Maryam Sadeghi, Product Manager Lasers
Mario Gerecke, Laser Applications Specialist
Florian Weigert, Product Manager Photon Counting and Timing
Torsten Langer, Photon Counting Applications Specialist
Miriam Oliva, Photon Counting Applications Specialist
Bita Rezania, Product Manager Materials Science
Christian Oelsner, Spectroscopy Applications Specialist
Katharina Zühlke, Event Manager
Don't hesitate to contact us in advance to make an appointment with one of our colleagues.
Talks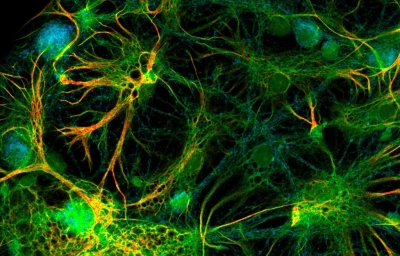 "Quantitative, reproducible Fluorescence Lifetime Imaging made easy"
Thursday, June 29, 2:45 to 3:00 PM
Room 4 "Theodore Maiman" in B21, hall B2
Presenter: Uwe Ortmann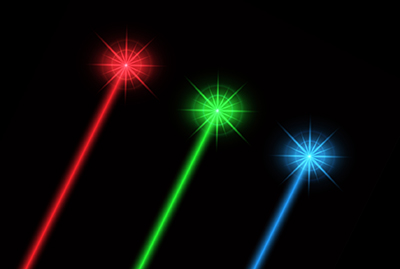 "Photoluminescence Studies from ps to ms with High-Power Fast-Gate CW Pulse Pattern by a RGB Laser Excitation Source"
Thursday, June 29, 2:40 to 3:00 PM
Forum Lasers & Optics, hall A2
Presenter: Dr. Maryam Sadeghi
Highlights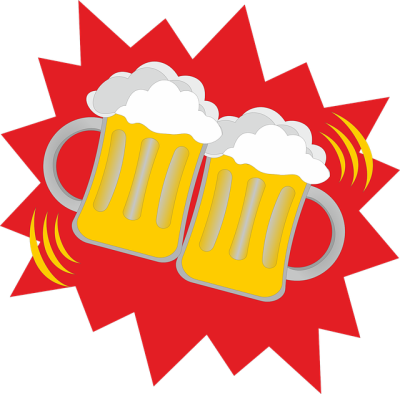 4 pm - It's beer o'clock
We invite you to free beer after 4 pm from Tuesday to Thursday at our booth B2.216.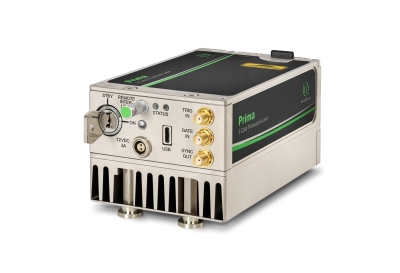 Prima: 3-Color Picosecond Laser
Prima is our 3-color picosecond laser that offers a compact, stand-alone, and affordable solution for researchers who have limited lab space but need excitation at 450, 510 and 635 nm. With pulsed and CW operation and fast switching, Prima is suitable for measuring fluorescence (ns) and photoluminescence lifetimes (µs-ms).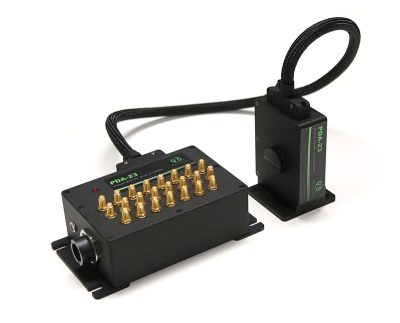 PDA-23 coming soon
The PDA-23 ist a detector assembly for single photon detection over a wide spectral range from 400 nm to 850 nm and beyond, developed in collaboration with Pi Imaging. It consists of an array of 23 single photon avalanche detectors (SPADs) with high native fill factor and microlenses for high photon detection. The low dark count rates of typically 100 cps are further reduced with an integrated Peltier-cooler.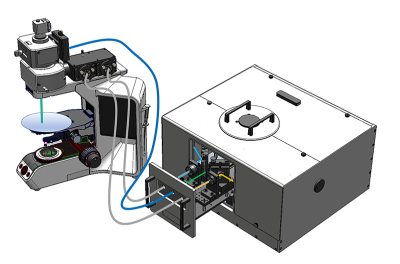 FluoMic add-on
The FluoMic add-on gives you the opportunity to quickly and easily carry out time-resolved as well as steady-state luminescence measurements on wide range of solid objects outside of the spectrometer. The additional spatial information enables you to get a more detailed picture of the processes and dynamics occurring in your sample by letting you know what happens where.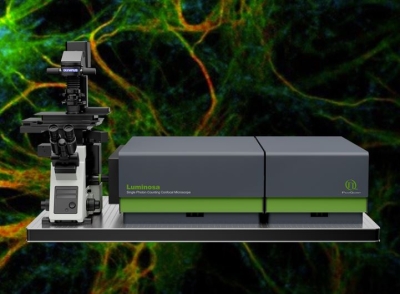 Luminosa is nominated for Innovation Award
For the LASER World of PHOTONICS Innovation Award, our new microscope Luminosa was selected as one of the three best submissions in two categories, "Biophotonics and medical engineering" and "Optical measuring systems / Imaging". The winners will be announced during the Innovation Award ceremony on Tuesday June 27 – so keep your fingers crossed for us!