 September 15, 2023
Multiplexing 9 fluorescent proteins in one shot
Multicolor PIE-FLIM and pattern matching analysis visualize HIV-1 uptake into living cells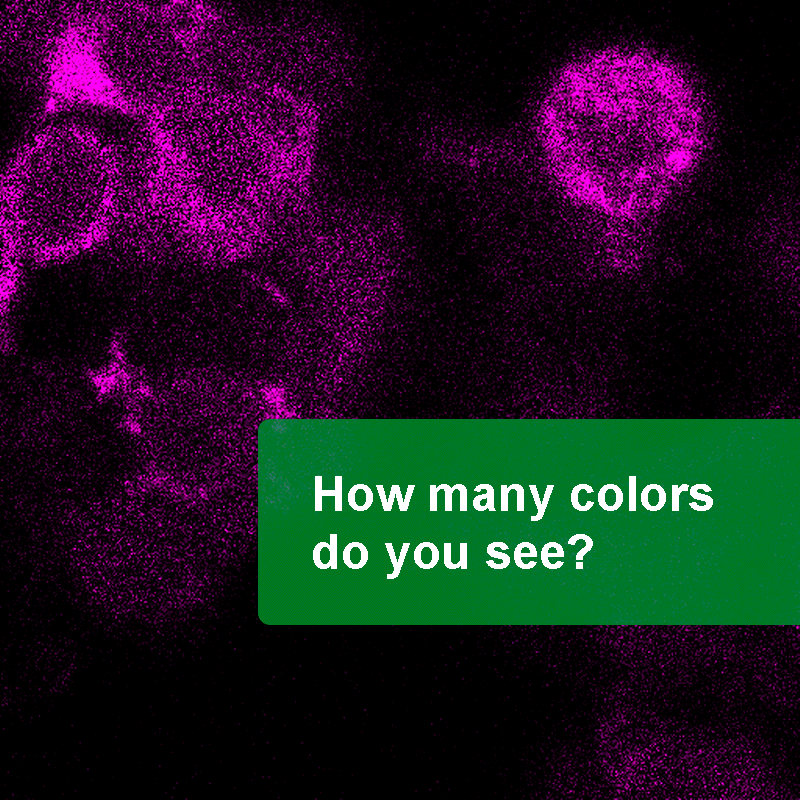 Dissecting multi-step biological processes such as HIV entry into host cells requires fluorescent labeling and simultaneous imaging of many targets, for example virus components and host cell organelles. To overcome this challenge, Tobias Starling and colleagues from Sergi Padilla-Parra's lab at King's College London unleashed the full power of PIE-FLIM with their MicroTime 200 microscope: They imaged 9 fluorescent proteins at once with three lasers and three detectors.
Analyzing such a complex spectral FLIM dataset is not trivial. The team evaluated three different analysis approaches together with Dr. Maria Loidolt-Krüger and Ben Kraemer from PicoQuant and found the pattern matching algorithm to be very suitable for discriminating spectrally overlapping fluorescent proteins.
This type of measurement is not only possible with PicoQuant's MicroTime 200. We easily upgrade various laser scanning confocal microscopes from Nikon, Zeiss, Scientifica, and Evident for rapidFLIMHiRes, FLIM-FRET, and FCS with our LSM Uprade Kits.
Check out the paper at nature.com to get the full picture.
Learn more about pattern matching at our dedicated application page.
The pattern matching approach is available as a publicly accessible MatLab-based analysis routine hosted on GitHub.