 April 7, 2022
LASER World of PHOTONICS Munich
We present our latest products and we celebrate PicoQuant's 25th anniversary
At this year's LASER World of Photonics in Munich, we will not only showcase our latest product developments, but also conclude our 25th company anniversary celebration. We are excited that we can mark this occasion with an in-person gathering at the exhibition. We invite everyone to our booth #425, hall B5 on Wednesday April 27 starting at 16:00 to raise a glass of sparkling wine.
Be sure to also drop by at PicoQuant's booth anytime to see the latest product developments: Prima, a diode laser module that provides access to three individual wavelengths in either picosecond pulsed or continuous wave mode, the recently updated VisUV/VisIR laser modules, and the introduction of multifunctional on-board event filters for the MultiHarp 160 and MultiHarp 150P event timers.
Main booth: #425, hall B5
World of Quantum booth: #113, hall A4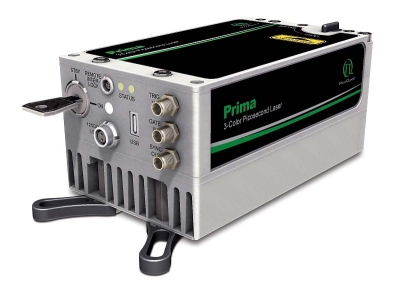 Prima is a stand alone, fully computer controlled laser module, which generates laser light at 635, 510, and 450 nm with each color being emitted individually one at a time. "Prima is a solution to a common challenge faced by many researchers. They often need more than a single excitation wavelength, but buying multiple lasers can become quite expensive. So we created an affordable, compact module that can emit red, green, and blue light, covering most of the excitation needs for daily lab tasks, such as lifetime or quantum yield measurements, photoluminescence, and fluorescence", says Guillaume Delpont, Product Manager at PicoQuant.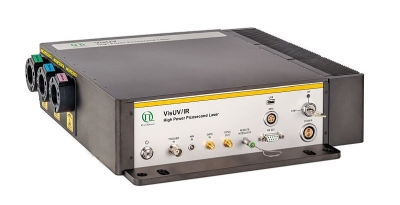 The VisUV/VisIR laser modules from PicoQuant have undergone in-depth hardware changes: Devices from this new generation are fully remote controllable via a graphical user interface. They can be directly connected to a PC via USB or to a Sepia PDL 828 laser driver through a proprietary interface. Two new VisIR laser models expand the covered emission range towards the mid-infrared at 1950 nm. These can deliver an average output power of more than 0.5 W with pulse duration below 100 ps FWHM. The compact form factor and flexible repetition rates with constant pulse parameters make those models of particular interest for metrology, ranging measurements, or for testing of detectors and cameras.
A new feature has also been added to the MultiHarp 160 and MultiHarp 150P scalable plug-and-play event time and Time-Correlated Single Photon Counting (TCSPC) units: Multifunctional, user definable on-board event filters which allow to efficiently reduce the file sizes and amount of data sent via the data interfaces (USB or the MultiHarp 160's exculsive external FPGA interface). Event timers from the MultiHarp family are optimized for applications requiring up to 64 timing channels with high sustained count rates, outstanding time resolution of 5 ps and ultra short dead time of less than 650 ps.