PicoQuant - It's about time Young Investigator Award at SPIE BiOS
2021 Award
Registration is open! Submission of abstracts for the "Young Investigator Award" 2021 is open until August 26, 2020. Simply select "PicoQuant Young Investigator Award" as the last topic in the abstract submission wizard in order to be considered: conference on "Single Molecule Spectroscopy and Superresolution Imaging"
2020 Award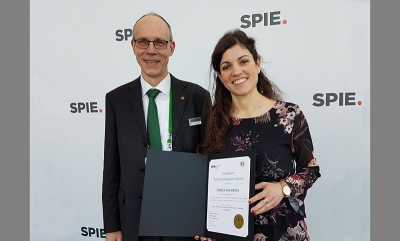 Giulia Acconcia from the Politecnico di Milano is winner of the Young Investigator Award 2020. Her presentation on "Fast and compact time-correlated single photon counting system for high-speed measurement with low distortion" was chosen best paper by the jury. Congratulations!
2019 Award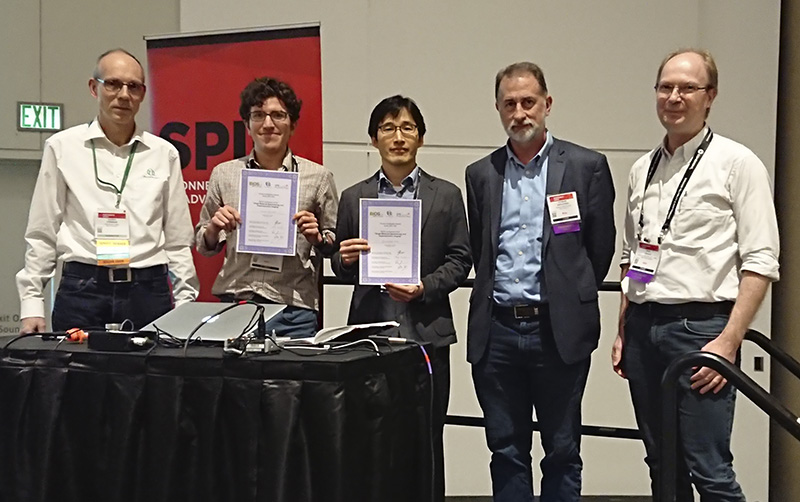 The winners of the Young Investigator Award 2019 are Hugh Wilson for his talk "Tetherless and long-term single molecule FRET in an anti-Brownian trap" and Jeongmin Kim for his talk "Oblique lightsheet STORM for tissue samples." Congratulations!
2018 Award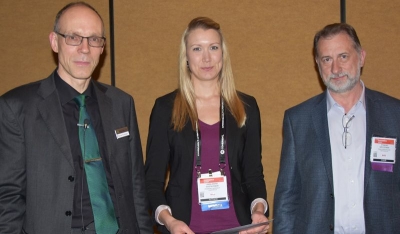 The Young Investigator Award went to Anna-Karin Gustavsson from the Moerner Lab at Stanford University for her superb work on "Tilted light sheet microscopy with 3D point spread functions for single-molecule super-resolution imaging in mammalian cells". Congratulations!
2017 Award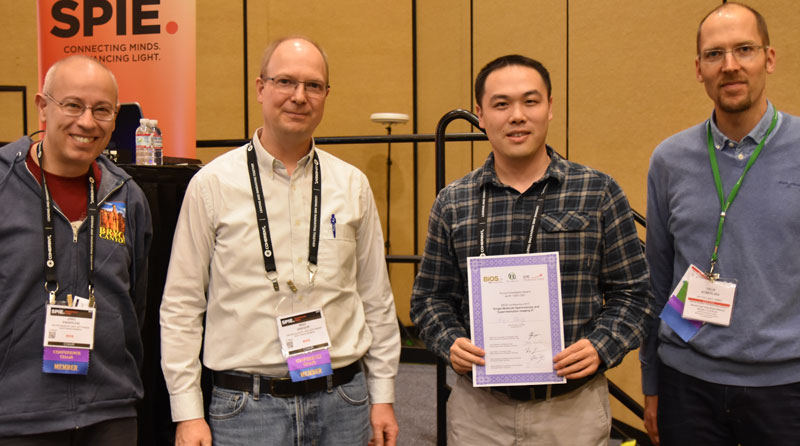 Dr. Biqin Dong from the Functional Optical Imaging Laboratory at the Northwestern University (USA) won the Young Investigator Award 2017 with his outstanding presentation on "Spectroscopic photon localization microscopy: breaking the resolution limit of single molecule localization microscopy".
2016 Award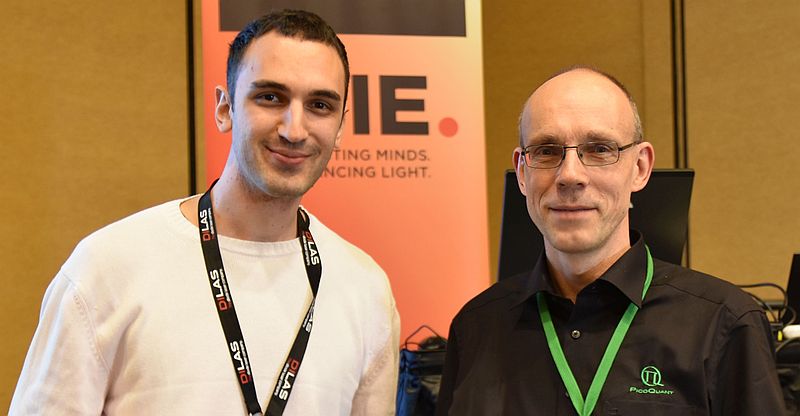 The talks presented in this years session were of such high quality that it proved extremely difficult for the jury to nominate the winner. The prize was finally awarded to Ivan Michel Antolovic from the Delft University of Technology for his presentation on "Analyzing blinking effects in super resolution localization microscopy with single-photon SPAD imagers".
2015 Award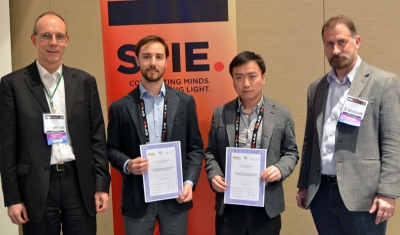 As expected from the history of this award, it was again impossible to nominate a single winner. The prize of USD 1000 was split and given to Evan Perillo from the University of Texas, Austin, USA, and to Dong Li from this year's Nobel Prize Winner Eric Betzig's lab at the Janelia Farm Research Campus, Ashburn, USA. Perillo gave a talk on "Single particle tracking through highly scattering media with multiplexed two-photon excitation", Li presented his work on "Extended resolution structured illumination imaging of dynamic process in living cells".
2014 Award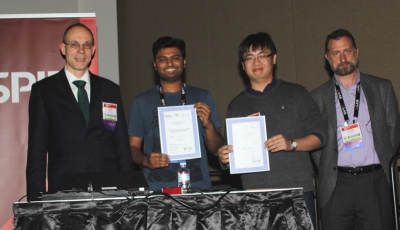 All talks presented in that session were of high quality so that it proved extremely difficult for the jury to nominate the winner. In the end the prize was split equally between Narain Karedla (Georg-August-Universität Göttingen), for his presentation about "Metal-induced energy transfer: measuring quantum yields and molecular distances" and Quan Wang (Stanford University) for "Spectroscopic and transport measurements of single molecules in solution using an electrokinetic trap".