 March 10, 2022
PicoQuant organizes second online edition of Time-resolved Microscopy course
The online event brought together an international audience, providing them with an in-depth introduction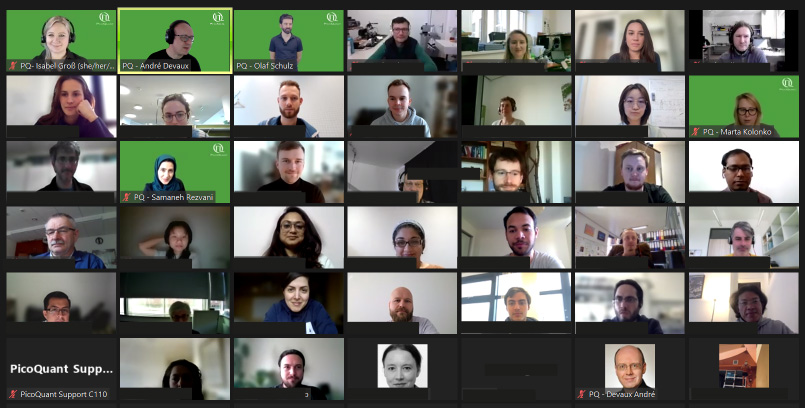 This year's 14th edition of PicoQuant's international course on "Time-resolved Microscopy and Correlation Spectroscopy" was held from March 1-4, 2022. During this second fully online edition of the course, more than 60 participants from 16 countries took a virtual journey to Berlin to learn more about the world of time-resolved microscopy with a focus on life sciences.
The course combined lectures by experts in the field with practical sessions on systems from the market-leading companies Nikon, Olympus, Zeiss, and PicoQuant. One of the online course's key feature is its interactivity: participants did not only just listen to lectures but could directly talk or chat with lecturers as well as with their peers. This format allowed for fruitful and lively discussions that tackled over 480 scientific interactions per chat.
The following feedback from participants gives an impression of the course's great atmosphere:
"I really enjoyed the course and learned a lot. Thanks everyone for great talks!"
"Thanks PicoQuant for the organizing this cool meeting. It was fun today."
"All talks and practical sessions were interesting and informative."
"Very clear presentations. I took part as a beginner and learnt a lot..."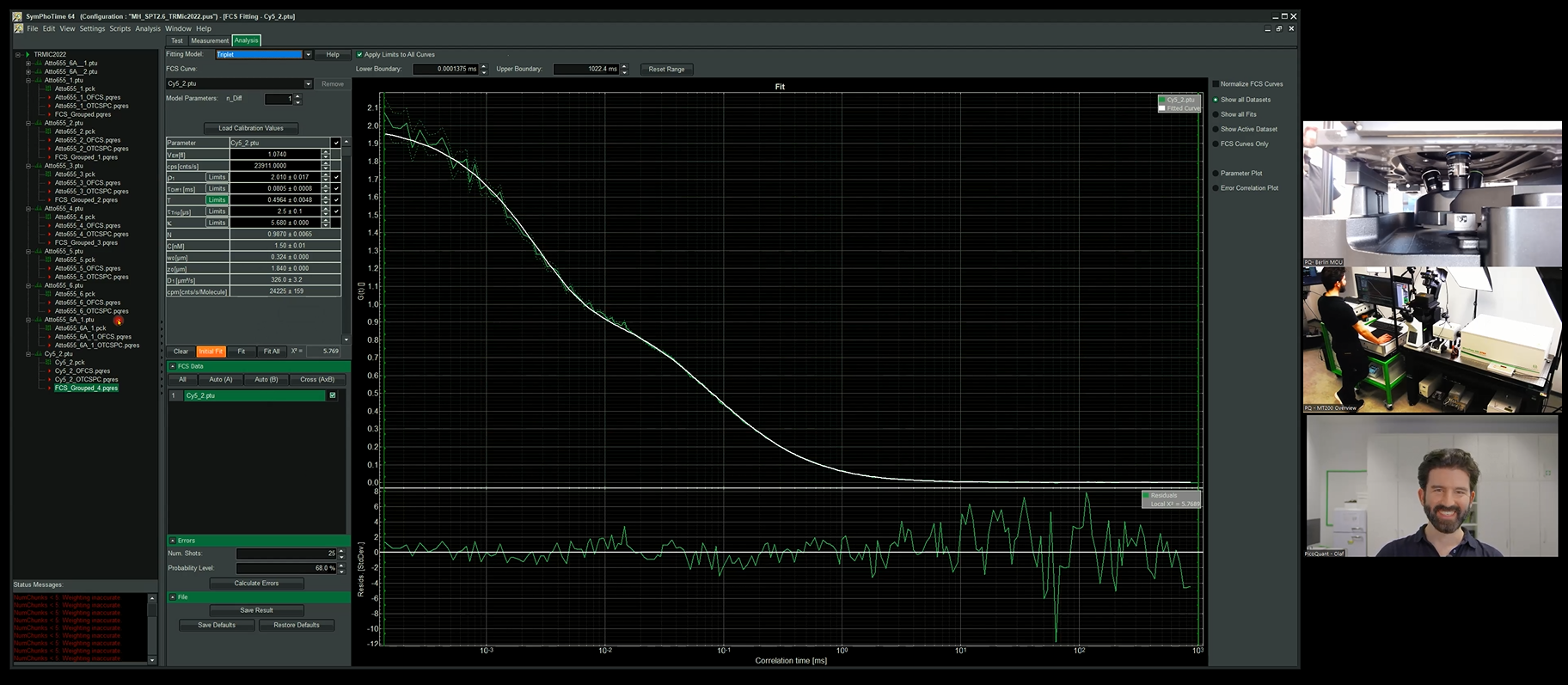 The lecturers of this year's course were:
Suzanne A. Blum (Department of Chemistry, University of California, Irvine, USA)
Jelle Hendrix (Biomedical Research Institute, Hasselt, Belgium)
Stefanie Weidtkamp-Peters (Heinrich-Heine-Universität Düsseldorf, Germany)
Olaf Schulz (PicoQuant GmbH, Berlin, Germany)
Samaneh Rezvani (PicoQuant GmbH, Berlin, Germany)
PicoQuant plans to organize the next International Course on "Time-Resolved Microscopy and Correlation Spectroscopy" in early 2023, hopefully as an in-person meeting.