 June 29, 2023
Call for Papers: BiOS 2024 Conference on Single Molecule Spectroscopy
Submit your abstract until July 19, 2023 and join our interdisciplinary conference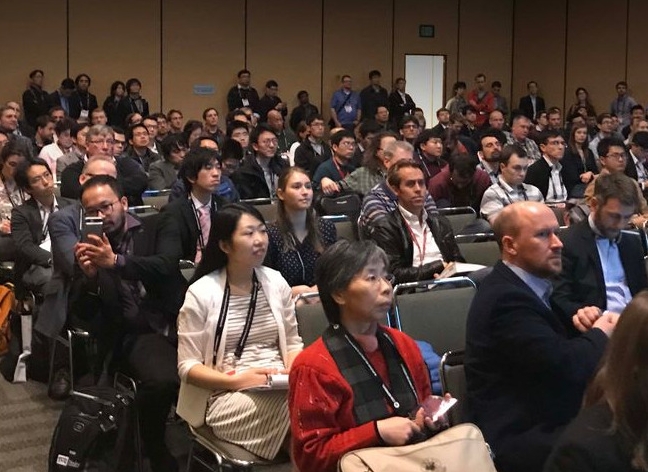 Within the framework of the Biomedical Optics Symposium BiOS, PicoQuant is co-organizing the special conference "Single Molecule Spectroscopy and Superresolution Imaging XVII" (BO503) during SPIE Photonics West, January 27 - February 1, 2024 in San Francisco. The call for papers is open and individuals are encouraged to submit papers that are solicited concerning, but not limited to, the topics shown below.
Abstract due date is July 19, 2023.
Conference topics
techniques and methods of single molecule (SM) detection
techniques and methods of SM spectroscopy (such as FCS, FLCS, FLIM, FRET)
techniques and methods for fluorescence lifetime imaging (FLIM) with one, two, or three photon excitation
techniques of single molecule manipulation
superresolution fluorescence imaging (STED, PALM, (d)STORM, GSD-IM, SOFI, SIM and related techniques)
labels and markers for single molecule techniques like ultrastable organic molecules, photoswitchable molecules/proteins, nanodiamonds, etc.
advanced fluorescence imaging like (time-resolved) two- and three-photon fluorescence microscopy or (time-resolved) Raman spectroscopy
multi-modal SM detection such as combining AFM with confocal microscopy
correlative microscopy such as combining optical and electron microscopy
fundamental aspects of SM spectroscopy
biophysical applications of SM spectroscopy and imaging
medical applications of SM spectroscopy and imaging
ultrasensitive biomedical diagnostics
high-throughput screening applications
chemical and biochemical sensing photonic materials for ultrasensitive optical detection
microfluidics and capillary devices.
...
Young Investigator Award
As a special motivation for young researchers, PicoQuant is presenting the "Young Investigator Award" as part of this meeting. Young scientists (age 30 or below and not yet full faculty members) are encouraged to participate in our best paper competition which offers a 750 USD cash award.