PicoQuant - It's about time Lasers for OEM Integration
Custom Tailored Solutions
Features of the stand-alone drivers (PDL Series, FSL 500)
In custom design housing with small footprint
Adaptable to customers' needs, optics, and applications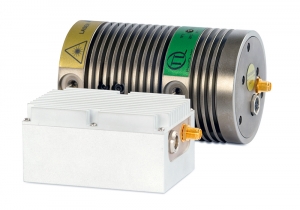 OEM laser products of PicoQuant are based on the well established picosecond pulsed, square pulsed, or modulated laser sources of the PDL 800-D, PDL 828 "SEPIA II", or FSL 500. Based on the already developed core technology, PicoQuant is able to offer OEM modules of this laser system for large scale manufacturing or system integration.
PicoQuant conducts its own development based on customers needs and offers complete integrateable solution. Manufacturing as well as testing will be done at PicoQuant and high class product can be delivered on demand.
Please ask for special designs and custom tailored solutions.
Specifications of OEM Lasers depend on the individual need of the application. Many parameters can be adapted, including
Wavelength
Repetition rate
Output power
Operation mode
Interface
Housing
....
Please contact us with your requirements.
All Information given here is reliable to our best knowledge. However, no responsibility is assumed for possible inaccuracies or omissions. Specifications and external appearances are subject to change without notice.
The following documents are available for download:
---
Latest 10 publications referencing
Pulsed Diode Lasers (PDL Series, LDH-Series, LDH-FA Series), PLS Series, MDL 300, FSL 500
The following list is an extract of 10 recent publications from our bibliography that either bear reference or are releated to this product in some way. Do you miss your publication? If yes, we will be happy to include it in our bibliography. Please send an e-mail to info@picoquant.com containing the appropriate citation. Thank you very much in advance for your kind co-operation.